Hi I'm Monika.
 
I'm married to my best friend, Brandon – and mama to my sweet little Logan. I'm 21 years old from Niagara-on-the-Lake, Ontario. Currently we are living in Toronto and working on our passions. I'm a retired blonde (my transition took me about 4 years) and an emotional eater.
Brandon and I met when I was 16 and he was 21 on POF.com (can you believe it? – I'm a little embarrassed to admit this is out story). On our first date, we decided what to name our babies, on our second date he asked me to be his girlfriend, and here we are 5 years later.
I've been a bit frantic the past few years. I went to school for Hair Styling, Fashion Business, Design, Marketing, and Nutrition. I tried waitressing, modeling, fitness blogging, and owning an Etsy shop. I finally committed to blogging and I fell in love. Finally, a career that I could live with passion every day.
I created MamaBlondeinka Blog in January 2017. I wanted to create a space for me to share the joys in my life – Fashion, Beauty, Family and sometimes Fitness (because I might be a little lenient with my training). I try to define myself through my sparkly, colorful, comfortable glam style.
I live to inspire women to feel pretty and perfect in their own skin.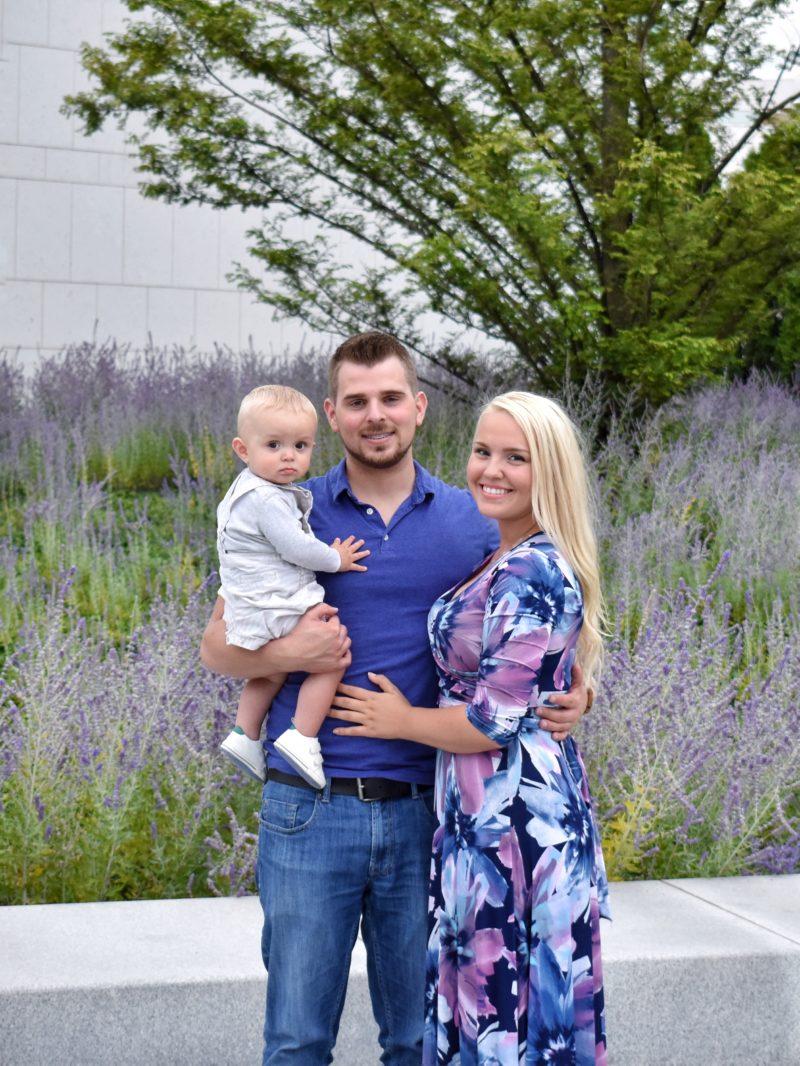 Thank you so much for taking the time to get to know me!
FOR ANY QUESTIONS & INQUIRIES PLEASE CONTACT:
mamablondeinka@gmail.com