I'm on the hunt for Black Leggings!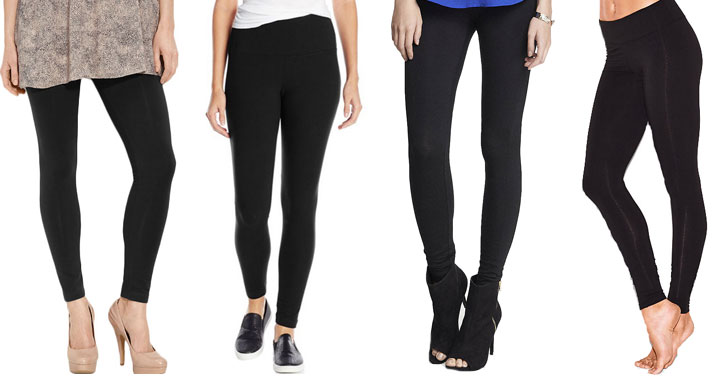 In honor of the United Airlines Leggings Ban (full story HERE) I'm trying to find the BEST pair of leggings for under $20. For those who haven't heard the hilarious story – basically, 2 teenage girls were banned from flying on United Airlines because of their leggings. From what I gathered it was due to the fact that they were flying under a friend and family discount – so essentially they were representing the company. There is a set standard of a dress code for the friends and family to wear (same as staff).
So it brings up the debate again…
Are leggings pants?
YES! If leggings are not considered pants, then my entire wardrobe should be burned. I think I own about 1 pair of jeans. I literally live in leggings – I hate wearing jeans, I can never find the right fit! Plus they are never stretchy enough. I like to have a complete range of motion at any time. This is super important! Especially for mamas – how am I supposed to get down on the floor or run after someone if I can't do basic yoga poses in my pants?
SO.
I'm trying to find the pair that is:
Opaque ( I hate when you can see through! Especially on granny panty days…)
Tight (From top to bottom)
Consistency (Some of the good ones start to deteriorate too soon)
Under $20
Today, I went out and bought about 5 pairs from various stores in the mall – I have also ordered several from Amazon and other websites. I hit up the basics – Sears, Forever 21, Zara, H&M, Ardene, Urban Planet, Garage..
I will be naming the winner at the end of the week!
If you have any suggestions of brands that have amazing leggings that meet the criteria listed above – Please let me know in the comments below!